Brent Porlier – Owner/President
After being in the outdoor advertising business for years, Brent decided to start his own company in 1988. He's no stranger to hard work—he has three daughters, after all—and, billboard by billboard, he's expanded the company across Missouri and into Kansas. He oversees operations, new site development, and establishes the vision for the company. His favorite part about his job is the variety of tasks and responsibilities, which allow him to spend time both inside the office and out in the field.
Fun Facts: Brent loves his family, friends and office peers. He rarely passes on an opportunity to help someone out when he's able. Brent's passionate about the outdoors and him and his wife can often be found in Montana fly fishing, golfing, dodging bears, and sometimes doing nothing at all.
Leann Davis – Assistant General Manager
Leann came on board with Porlier Outdoor in 2009. She oversees the daily operations of the company and is involved in all aspects of the business. On any given day she could be trudging through a field to a billboard site, managing cash flow from her desk, or making a trip to a court house. Leann will tell you the best part about her job is meeting clients, coworkers, and vendors. Like Brent, she loves the variety in her job. Wearing a lot of different hats keeps things interesting.
Fun Facts: Leann enjoys Gator rides with her husband and their two sons, gardening, hunting, fishing, or just sitting in a lawn chair. She loves the outdoors and finds her peace outside. She also has an overflowing Pinterest page of craft projects just waiting for that perfect rainy day.
Scott Cline – Senior Sales Representative
Scott is far from a newbie in the billboard industry. He's been with the company since 1989, when Porlier Outdoor was just getting up and running. Scott does all things sales related, though he likes to boast that back in the nineties he did everything from billboard lighting, artwork, and painting on location. He's even installed a few snipes and vinyls. Scott's favorite part about his job is meeting new people and learning about different types of businesses.
Fun Facts: With his youngest of three kids now in college, Scott and his wife have reclaimed date night. He can quote movie lines like a champ, is an avid KU fan, and loves sports—especially baseball. Scott also enjoys bird hunting, fishing, snow skiing & reading.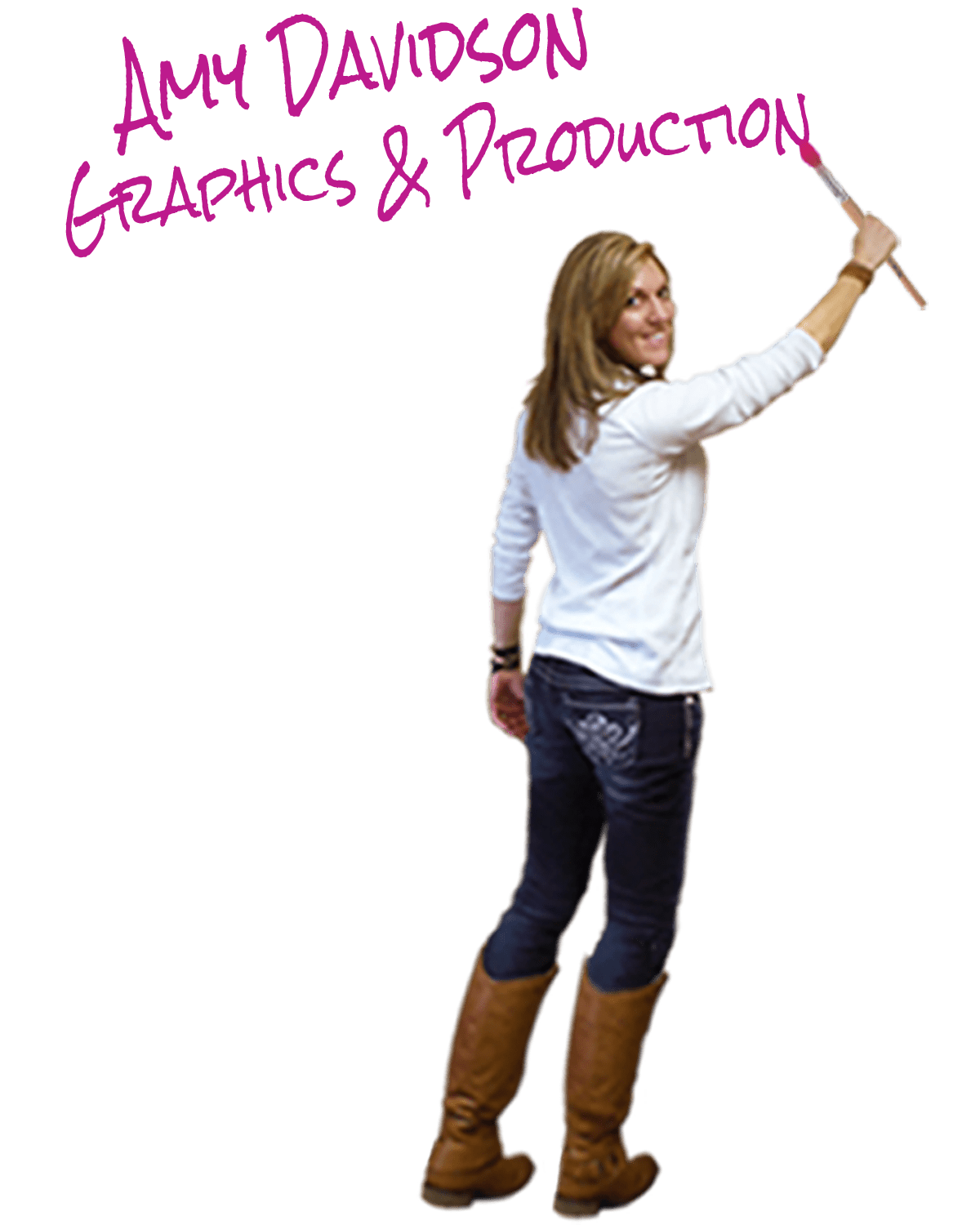 Amy Davidson – Graphics/Production Manager
Amy has been a part of the Porlier team since 2001. She handles the artwork and production side of the business, including billboard design, vinyl production, installation scheduling, and light monitoring. Amy's favorite part about her job? Goofing around with her coworkers and working with clients to design big, bold layouts. Seeing her designs transformed into larger-than-life advertisements in the air is a perk that never gets old.
Fun Facts: Amy, being outnumbered by her husband and their three sons, has become well versed in all things fishing, hunting, and water sports. When she needs to escape the testosterone, Amy operates incognito under the pen name Lee Davidson and has a few published novels under her belt.
Melissa Porlier – Real Estate Development
Melissa began working for Porlier Outdoor in 2015, but being just three years old when her Dad started the company, she grew up around the business. Her primary responsibility is real estate development, so she spends her days assisting with the establishment of new billboard sites. Melissa has years of prior marketing experience and has brought innovative ideas and a fresh perspective to the company. Melissa's favorite parts about her job are the people she works with and the people she speaks with everyday, including clients and landowners.
Fun Facts: Melissa loves to travel, which may be due to the places she's lived over the years, including Chicago, New York, and London. Whether it's an hour away or an entirely different continent, you never know where her and her husband might turn up.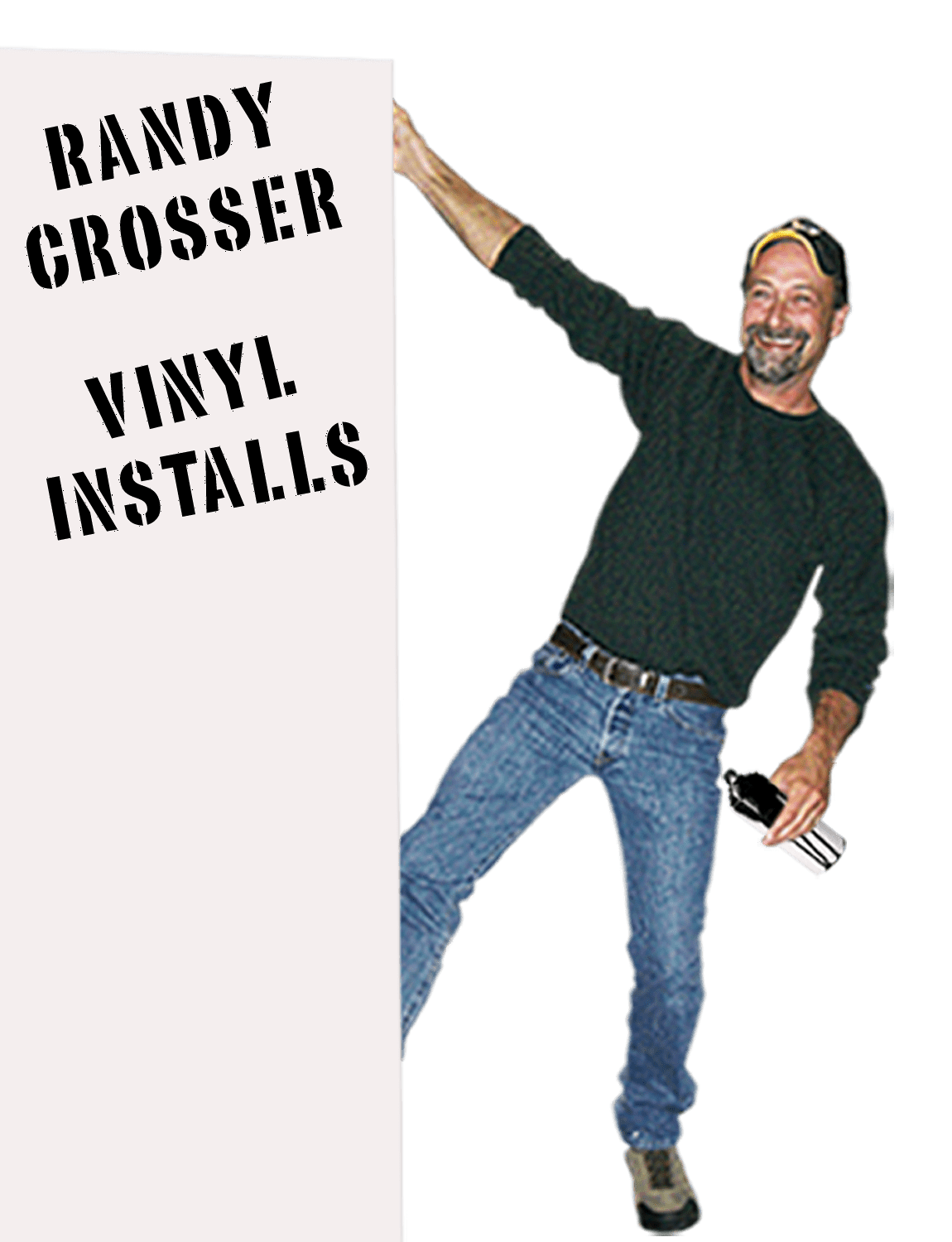 Randy Crosser – Vinyl Installation
Randy has been in the billboard industry since 1982, coming from Texas to the St. Louis area and partnering with Porlier Outdoor in 1998. Randy, along with his brother and son, are responsible for installing and removing the vinyls, extensions, and snipes on each billboard. In addition to general sign maintenance such as painting the steel structures, Randy also changes light fixtures, installs the light monitoring systems, and handles much of the electrical work on the billboards. He loves the sense of accomplishment when the job is done, the appreciation he receives for his work, and being outside.
Fun Facts: When Randy's not hanging out in the air, he's with his wife or his grandchildren. Napping is the only hobby on his list, which makes good sense with all the ladder climbing he does each day.
Porlier Outdoor Advertising Company
127 Mulberry Street
Foristell, MO 63348
P: (636) 463-2100