Have your Youtube and OOH too
Billboard Insider

, an informative source for all things billboards, shared this blog article showing why billboards remain relevant in the internet advertising world.
By Kym Frank, President,
Geopath.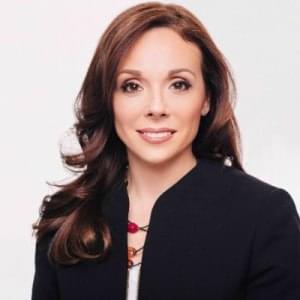 This week I got a Google Alert for an article on a website called
Once a Metro
. It's a fan site for the New York Red Bulls Soccer team. The reason Google snagged it for me is obvious from the title:
Nobody cares about billboards: New York Red Bulls Marketing – Seriously. Nobody cares about billboards.
While this doesn't quite qualify as "Fake News" along the lines of what Facebook has been dealing with, I think it's worth spending a few minutes of my time to respond to some of the inaccuracies on behalf of the 9 Million people currently employed by the OOH industry (courtesy of the
OAAA
) who do care about billboards. The background is this… The
New York Red Bulls
have been generating content on YouTube, which has elicited criticism from some fans, wondering why the team isn't focusing on marketing instead of making videos. The author of the article, Fernando Gonzalez, states:
Traditional marketing has been on a drastic decline for a long time now. Some say it's dead, others say it will never die. But ask most in the marketing business and they will almost certainly tell you that billboards, newspaper ads, and radio "thirty second spots" are for the most part things of the past.
While it is true that some traditional media channels are on the decline, out of home advertising continues to grow. In fact, the
OAAA
just announced that the industry is up 3.2% year over year. Per Nancy Fletcher, President & CEO, "2016 could be a record year for OOH in capturing political advertising." Gonzalez goes on to say:
According to YouTube, it currently reaches more 18-34 and 18-49-year-olds than any cable network in the U.S. That also happens to be the most popular age demographic of MLS TV viewers and game attendees.
This also happens to be the exact demographic most likely to use ad blockers.
eMarketer
recently released data showing that 2 out of 3 young millennials are using an ad blocker on their mobile device, PC, or both.
Gonzalez states: But what I do know is the average MLS fan, and presumably Red Bulls fan, doesn't care about traditional marketing. They don't care about billboards. The very idea of someone in the 18-34 age group reading a newspaper is nothing short of epically hilarious. That same age group is listening to traditional radio less and less, opting for streaming services like Spotify and Apple Music. I happen to think that this deserves a deeper look…
18-34-year-old MLS fans are 18% more likely to say they've noticed a billboard in the last 30 days than the average 18-34-year-old
They are 10% more likely to say they've noticed a billboard than adults 35 and older
They are 3% more likely to say they've noticed a billboard than they are to say they've used Apple Music or Spotify combined in the last 30 days
1 in 3 of these young MLS fans have read a printed newspaper in the last 30 days, and are 14% more likely to have done so than the average 18-34-year-old
According to Nielsen, 9 out of 10 millennials still listen to the radio every week
Data from Simmons, Spring 2016 12 month unless noted Now, I'm not suggesting that YouTube isn't a fantastic way to reach young MLS fans. The New York Red Bulls videos are fun and engaging. It is simply important that decisions about allocations be made with a foundation of strong data rather than a "perception" of what behaviors are true about a group of people. Finally, I'd like to point to a study recently conducted by the ARF which found that diversified advertising across multiple platforms delivers a higher ROI. For example, brands that advertised on 5 platforms had an ROI 35% higher than those who just advertised on 1! The study found that the optimal normative media mix to influence millennials is a combination of 71% traditional and 29% digital. So, have your YouTube, but don't forget where YouTube places their ads when trying to reach millennials…
You can find more articles like this at the Geopath blog.